Have you ever had someone tell you that you weren't good at something?  That you just aren't cut out to do "it"?  Or perhaps you really are weak at something, and then you focus on it, and turn it into your strength? Some of the greatest basketball players sucked at free throw shooting, then they became the best of all time.
In 1995, after graduating from Colorado State University, I accepted an entry level Account Executive role at Olsten Staffing Service – in Phoenix, AZ.  I traveled to NYC for training (Melville, NY in fact), and it was so cool.  My first visit to the Big Apple, my first Broadway show, and a few weeks of hands on sales training. Even made the corporate brochure that year!
But… when it came time to do the role plays, I completely froze in front of all my peers.  It was so embarassing.  I had never sucked at something that bad, but in this case, I just froze.  Couldn't remember the tactics, couldn't remember the questions to ask, it was so foreign to me.  Within a year, I was asked to leave Olsten.
After Olsten, I joined Airborne Express in Phoenix, Arizona.  I met Steve LaPour & Chad Probst–these two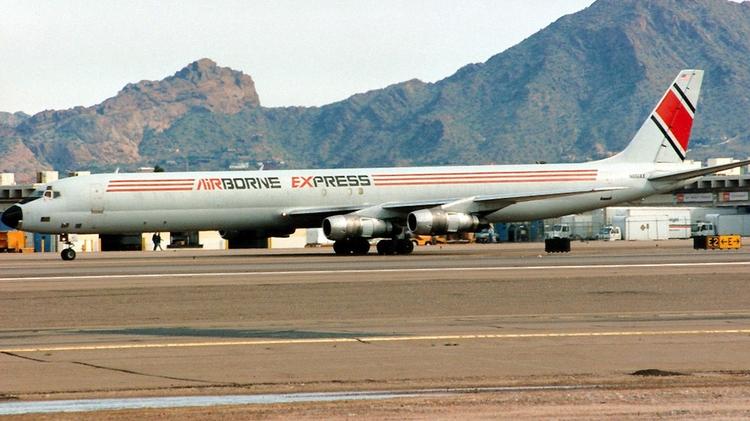 helped me learn how to sell.  This time around, I aced sales training and became the #1 seller that year – selling UHaul for 12,000 shipments per month was a huge win and big part of how I became #1.  Even got to see Tiger Woods shot a hole in one on Saturday, January 25th, 1997.  Great memories in Arizona for those years of my life!  Thanks Chad and Steve!
Then Steve LaPour moved to Southern California and started a career with FedEx.  I soon followed him there, where I was promoted several times, ranked #1 role play in a class of 100, earned a trip to President's Club, and met my beautiful wife Tracey!  If it wasn't
for failure at Olsten, I often wonder if I would have ended up at FedEx in Southern California where I met my wife.  Then Steve did it again, he moved on to technology sales – Anixter, then Cisco.

This time, I couldn't just blindly follow Steve to a new industry, so I enrolled (and completed) an MBA at Loyola Marymount University in Los Angeles.  I wrote a thesis comparing Fortune 500 sales to technology sales.  During this process, I had the privilege to interview people like Dick McCormick, former CEO of US West, and others.  I compared the risks of high-tech sales to Fortune 500, and it was clear to me that it was actually more risky to stay with Fortune 500 then it was to move into technology sales, given the rise of the internet and it's disruption of massive markets.
My first technology sales job, Descartes Systems Group, was headquartered in Toronto, Canada.  I was hired as "Director of Sales, Western Region" and was picked up at the airport by a Limo!  How cool is that?  
Turns out, not very cool.  I flew all over the country selling to transportation companies, closed just a few deals, and in the 11th hour, the very young VP of Sales broke my trust, and swiped the $1M deal I was working because he "had the CFO's cell phone" number and had a relationship, and I didn't.  My first taste of enterprise sales, and corporate politics.
Once again, I found myself motivated to absolutely CRUSH this VP of Sales who used me to create a $1M deal, and then take it away so that he could buy his next Porsche
(you know who you are dude, if you read this, I hope that you have met the level of success that you deserve).  Ok, my Grandfather would remind me to forgive you, so… you are forgiven.  That's when I joined Celarix, led by Evan Schumacher, a great CEO, surrounded by a team of sales vets including Steve D'Angelo, and the very young John Marshall, who went on to become the Founder & CEO of Airwatch
, a company that was purchased by VMWare. Both John and Evan made it to my wedding in 2001, and sat at the same table as a family friend – Larry Mueller, the President & CEO of Ariba.  Since that time, not long ago Evan Schumacher past away at a very young age- THANK YOU EVAN for giving me the opportunity to rebound at Celarix.  That year, I finished at 200% of quota, and had the best earnings year of my life.
Since Celarix, I have worked for some pretty amazing technology companies – Cisco-Web
Ex, ON24,
and ConnectAndSell where I was promoted for the first time to VP of Sales & Marketing, and grew the team to nearly 30 individuals–and we had a great run.
I was most recently the Sr. Director of WW Sales & Business Development at RingCentral where we launched the outbound BDR team from a handful of BDRs driving $0 from outbound
to a team of 27 Business Development Representatives covering the entire up-market segment (Mid/Majors and Enterprise) where they drive millions in pipeline (and bookings) all from their personalized (and outbound) efforts into target accounts.  And it's been a blast deploying SalesLoft, DiscoverOrg, and getting the chance to work with some of the pros that I got to work with at WebEx – Mitch Tarica, Ryan Azus, Faiza Hughell, and Walt Weisner.  And deploying Selling Through Curiosity by Barry Rhein, what a blessing.
So why the blog post?
ANSWER: Because life (and business) will throw you some ups, and some downs.  Stay the course, THRIVE! Learn from failure, and become even better at your craft!  I am thankful every single day for the fact that I didn't do well presenting in front of a large audience at Olsten Staffing in 1995.  And I'm thankful that I didn't have the CFOs cell phone number on the $1M enterprise deal at Descartes in 2001, because Celarix was one of the best teams I've ever worked with.   So here's to the great mentors in life, the great leaders.  May you find your passion, may you choose to #dominate, #persist, and #NeverGiveUp and may you choose not to just SURVIVE, but to THRIVE! Thanks RingCentral for a great opportunity, excited for life's next big adventure!